Edited by Ken Tsuchiya and Norio Hanafusa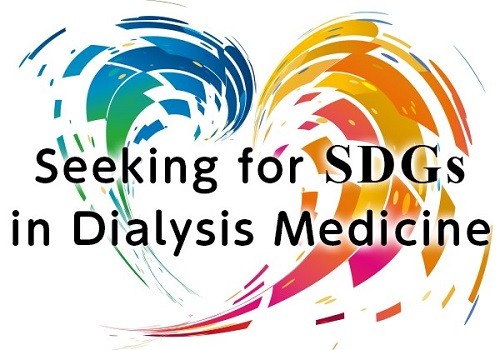 The 67th Annual Meeting of the Japanese Society for Dialysis Therapy was held under the theme "Seeking SDGs for Dialysis Therapy." SDGs (Sustainable Development Goals) are the "international development goals for sustainable development," and we believe that this concept applies directly to dialysis treatment. Sustained efforts are needed to make the necessary changes and to retain what should be preserved. At this conference we would like to identify sustainable goals for dialysis treatment, and together with you, consider the best means of achieving them.
The theme of this thematic series is "seeking SDGs for management of related problems in renal replacement therapy." Today, the field of dialysis is undergoing a variety of changes. The modality has changed, patient awareness has changed, and the concept of conservative renal therapy without dialysis is gaining ground. Thinking tools such as SDM and ACP are used in the process to reach this conclusion. This process involves not only physicians but also nurses, clinical engineers, and other professionals. On the other hand, the COVID-19 pandemic has made dialysis treatment vulnerable to infectious diseases, as well as to disasters. Although AI may be one way to deal with the various problems regarding dialysis treatment, let us now reaffirm our commitment to identifying the various problems and to achieving these goals through sustained efforts.