Upcoming conferences
The 13th Annual Meeting of the Japanese Society of Renal Rehabilitation
17-19 March 2023, Omiya Sonic City Hall
The 49th Annual Meeting of Japanese Society for Technology of Blood purification
22-23 April 2023, Bankoku Shinryokan Okinawa Resort MICE Facility

The 68th Annual Meeting of the Japanese Society for Dialysis Therapy
16-18 June 2023, KCC: Kobe International Convention Center
The 34rd Annual Meeting of the Japan Society for Blood Purification Critical Care
30 September-1 October 2023, WINC AICHI
The 29th Annual Meeting of the Japanese Society for Peritoneal Dialysis
30 September-1 October 2023, TOC Ariake Convention Hall
The 17th Annual Meeting of the Japanese Society of Nephrology and Pharmacotherapy 
28-29 October 2023, WINC AICHI
The 26th Annual Meeting of Japan Academy of Nephrology Nursing 
18-19 November 2023, Sendai
The 57th Annual Meeting of Japanese Society for Clinical Renal Transplantation
14-16 February 2024, Nagoya Convention Hall

The 14th Annual Meeting of the Japanese Society of Renal Rehabilitation
16-17 March 2024, Toki Messe, Niigata Convention Center

The 69th Annual Meeting of the Japanese Society for Dialysis Therapy
7-9 June 2024, Pacifico Yokohama

The 35th Annual Meeting of the Japan Society for Blood Purification Critical Care
19-20 October 2024, Kofu Kinenbi Hotel

The 30th Annual Meeting of the Japanese Society for Peritoneal Dialysis
16-17 November 2024, Fukuoka Convention Center
The 44th Japanese Society for Pediatrics Renal Failure
30 November-1 December 2023, Hotel Grande Hagakure
Submit your manuscript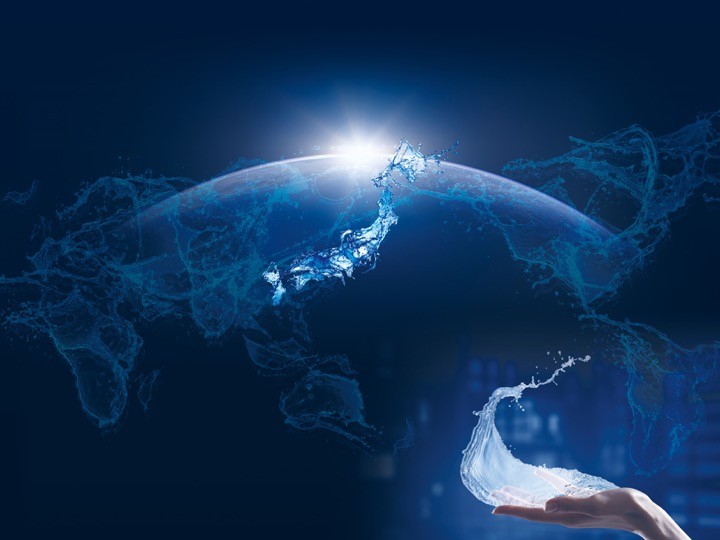 Please use the online submission system to submit your manuscript. For all enquiries about the journal, please access the site and click Contact Us.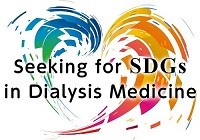 The 67th Annual Meeting of the Japanese Society for Dialysis Therapy was held in June 2022, under the theme "Seeking SDGs for Dialysis Therapy." The main goal of this conference was to identify sustainable goals for dialysis treatment and consider the best means of achieving them.
In commemoration of the success of the meeting, we are pleased to announce that the article collection entitled "The SDGs for management of related problems in renal replacement therapy" has now published in the spring of 2023.
In this article collection, we invited nine leading researchers to reaffirm our commitment to identifying the various problems and to achieving these goals through sustained efforts.
Featured article: Cardiovascular events by different target hemoglobin levels in ESA-hyporesponsive hemodialysis patients: a multicenter, open-label, randomized controlled study
The incidence of cardiovascular (CV) events is high in hemodialysis (HD) patients and is associated with hyporesponsiveness to erythropoiesis-stimulating agents (ESAs). However, there are no recommended target...

See this article:
Featured article: Prediction of end-dialysis serum sodium concentration in severely hyponatremic kidney failure patients undergoing conventional hemodialysis using sodium kinetic equation
Conventional hemodialysis (HD) for kidney failure patients with severe hyponatremia may be complicated by rapid correction of hyponatremia, which increases the risk of osmotic demyelination syndrome. A simple ...
Featured article: Inverse correlation of free triiodothyronine with glycated albumin and the glycated albumin/glycated hemoglobin ratio in hemodialysis patients: a cross-sectional study
That the prevalence of low triiodothyronine (T3) syndrome is high among hemodialysis (HD) patients has been previously established. Herein, we examined the association of glycated albumin (GA) and the GA to gl...
Aims and scope
Renal Replacement Therapy is a peer-reviewed journal facilitating worldwide discussion of research and issues related to the study of renal replacement therapy.
RRT considers articles on all aspects of hemodialysis, peritoneal dialysis, blood purification, renal transplantation and regenerative medicine. In addition, the journal publishes content in wider fields such as chronic kidney disease (CKD), acute kidney injury (AKI), critical care medicine and intensive care, bone and mineral metabolism, anemia and iron metabolism, infection, cardiac disease, cerebral disease, diabetes mellitus, hypertension, nutrition, and related social issues. Contributions are encouraged from a global perspective across many disciplines.
The outbreak of novel coronavirus disease 2019 (COVID-19) led to a worldwide pandemic. Both failure to recover and poor prognoses for COVID-19 have been reported in patients with end-stage renal disease (ESRD) treated with renal replacement therapy and in the elderly. ESRD patients in Japan are one of the oldest populations in the world. Accordingly, we decided to launch the special collection on COVID-19 in RRT, the official journal of several academic societies with a focus on renal replacement therapy. We hope that this collection will support you in your own efforts.

Renal Replacement Therapy publishes valuable data based on clinical practice guidelines, statistical surveys, and epidemiological studies. This collection offers easy access to these resources. All papers in the collection are frequently accessed and highly cited. Moreover, the full text is published free of charge using an open journal CC-BY format. By pursuing this approach, our goal is to contribute as much as possible to the renal replacement therapy community while also responding to your interests.
Overcoming Language Barriers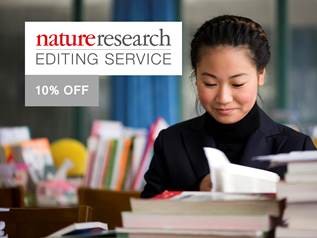 If your manuscript could benefit from improvements to the English language, you should have your manuscript reviewed by someone who is fluent in English. For a collection of free resources to help with writing in English please visit here. If you would like professional help, we recommend our affiliates Nature Research Editing Service and American Journal Experts for help with English usage. BMC authors receive 10% off their first submission to either service. Please note that use of an editing service is neither a requirement nor a guarantee of publication.

Society affiliations
Renal Replacement Therapy is the official publication of the following societies:
About the Editors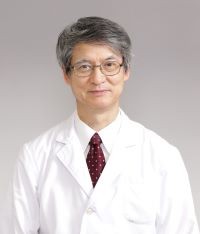 Dr. Takashi Shigematsu, Editor-in-Chief
Dr. Takashi Shigematsu is currently the emeritus professor of the department of nephrology at the Wakayama Medical University School of Medicine, Japan. He is now actively working as Director of Division of Nephrology and Clinical Research Center in Rinku General Medical Center. He is also a member of the International Society of Nephrology and the American Society of Nephrology.
His research interests focus on Mineral and Bone Disorder associated with chronic kidney disease (CKD) including vascular calcification, Senescence. Renal Anemia is another his major interest. In addition, he has been investigating and working in the fields of hemodialysis and vascular access, peritoneal dialysis, blood purification medicine in acute kidney injury, and kidney transplantation.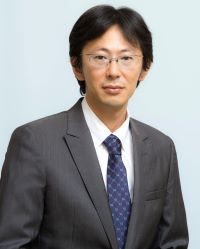 Prof. Masanori Abe, Deputy Editor
Professor and Chair of the Division of Nephrology, Hypertension and Endocrinology, Department of Internal Medicine, Nihon University School of Medicine, Tokyo, Japan.
Prof. Abe also serves as the Chief Director of Blood Purification Center of Nihon University Itabashi Hospital. His professional interests include Nephrology and Renal Replacement Therapy.
Annual Journal Metrics
Speed
27 days to first decision for all manuscripts (Median)
46 days to first decision for reviewed manuscripts only (Median)

Usage
425,775 Downloads (2022)
57 Altmetric mentions (2021)